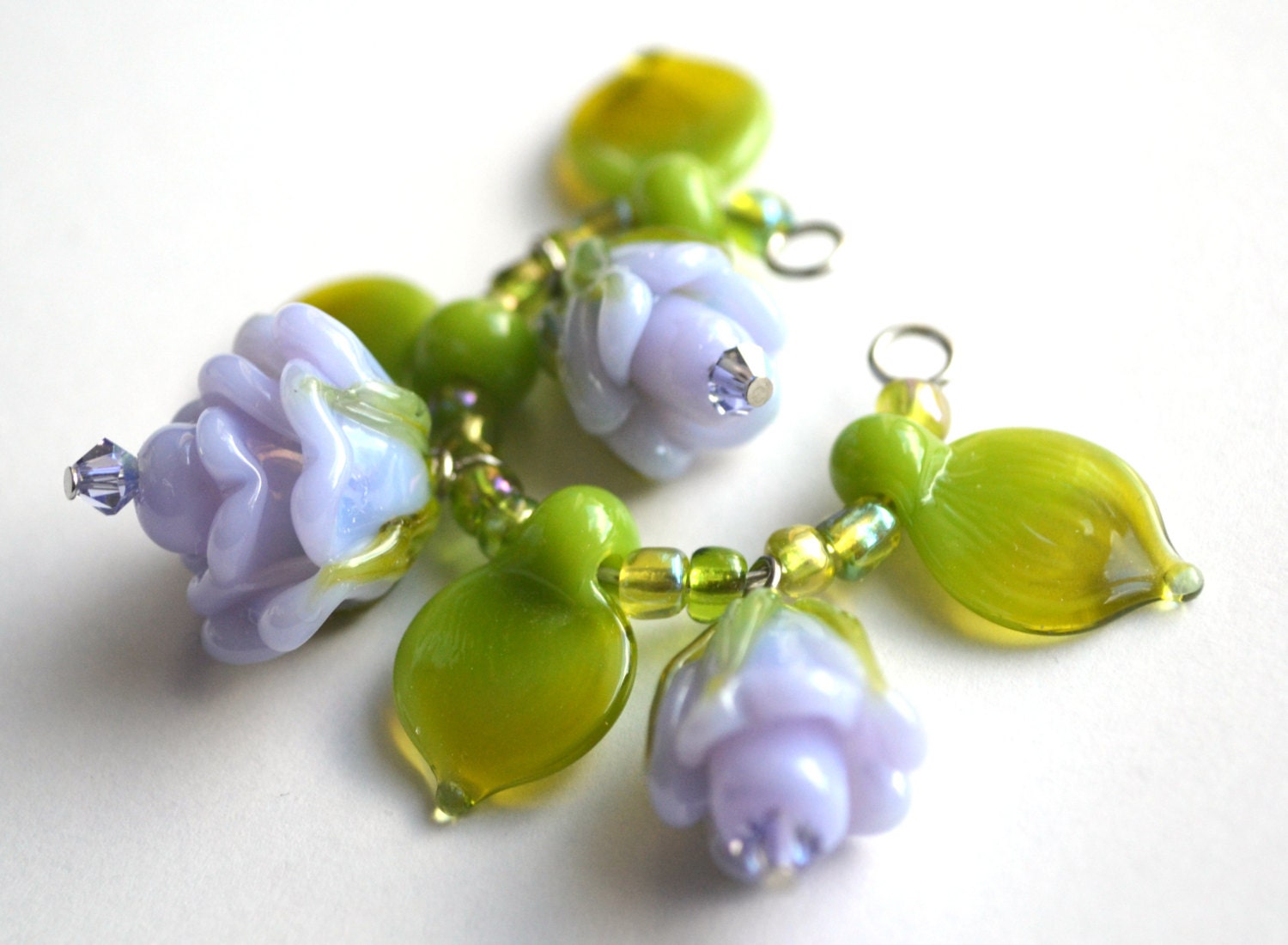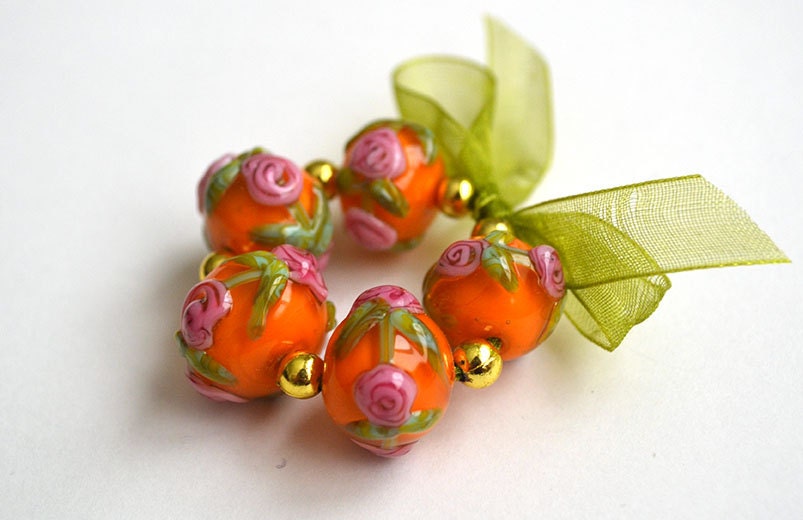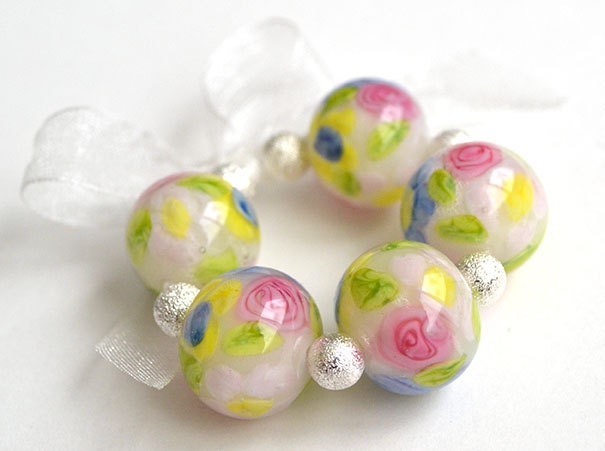 I found out that my partner for the Bead Soup Blog Hop is Linda Djokic. I didn't look at her website or blog until I had mailed her soup to her. I didn't want to be influenced. Linda lives in Southern California (jealous!) and sounds like one truly busy, creative lady. In addition to making beads she knits, crochets, sews, paints, scrapbooks and gardens. All while raising three children!
She makes really great lampwork beads, you can see that she's influenced by nature. Her style is light, pastel, feminine and delicate. I like her work a lot. You can see more of her work at her website site:
lutkaandco.com
or her Etsy store:
Lutka and Co - Etsy
So.... what did I send this poor unsuspecting lady??
It definitely isn't what she normally works with! I sent her a set of awesome petal lampworks made by Michelle Veizga of Sun Door Beads, some of Alisha White's lampwork caps and a lampworked toggle. In my personal world there should always be some O Rings from Yvonne at MyElements! I tried to keep the color scheme simple and happy. I love COLOR, lots of intense, saturated colors so of course this is what I shared with Linda. I'm hoping that she can use her obvious creativity to make something fun and interesting... I can't wait to see it!
My next post will be about what Linda sent here to Virginia!